Joshua Hayman
close-up magician
MAGIC SHOP OWNER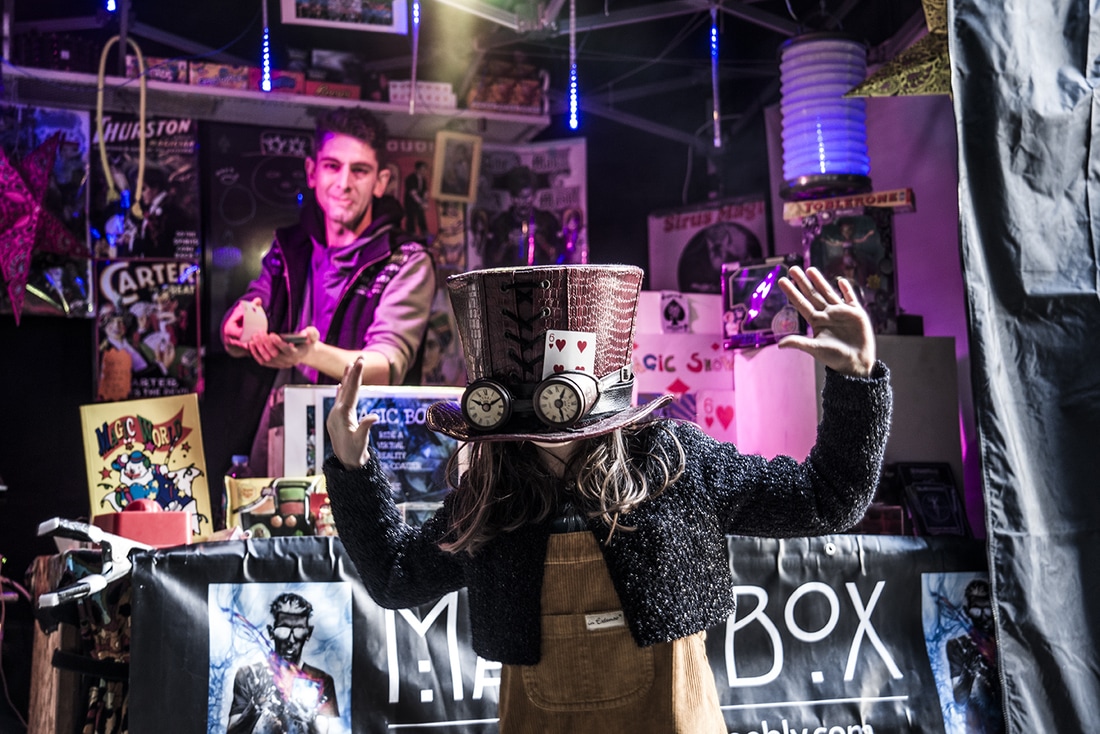 Buy yourself or a loved one a MAGIC BOX, after watching the demonstration of all the amazing tricks.
A very quick demo of all the props you receive inside the MAGIC BOX, which is available to buy on the online shop.
Since 2007, Londoner and professional magician Joshua Hayman has been honing his skills in the magic arts.
He worked full time as the resident magician at Hamleys flagship store on Regent Street for five years for Marvins Magic, Performing over 100 shows a day to people from all over the world including a host of celebrities.
Josh has now opened his own magic show / market stall - Magic Box, where you can enjoy watching a number of fantastic tricks that are simple to learn and produce powerful reactions in people of all ages.
You can also book Josh to bring his sparkling style of magic and humour to your event or party as a walkabout close up magician. Since starting full-time professional magic at the beginning of 2011, Josh has been booked for numerous events including the London Olympics 2012, festivals and corporate gigs as well as providing his skills to many private parties and a host of kids parties.
Give the gift of magic to your guests for a truly memorable experience whatever sort of event you're holding, Josh has the truly unique experience of performing thousands of times to adults and children from all over the world from corporate functions to kids parties, bars, restaurants and nightclubs. If you or someone you know has an interest in magic, you can even book lessons and learn magic for yourself.
available for any event
contact us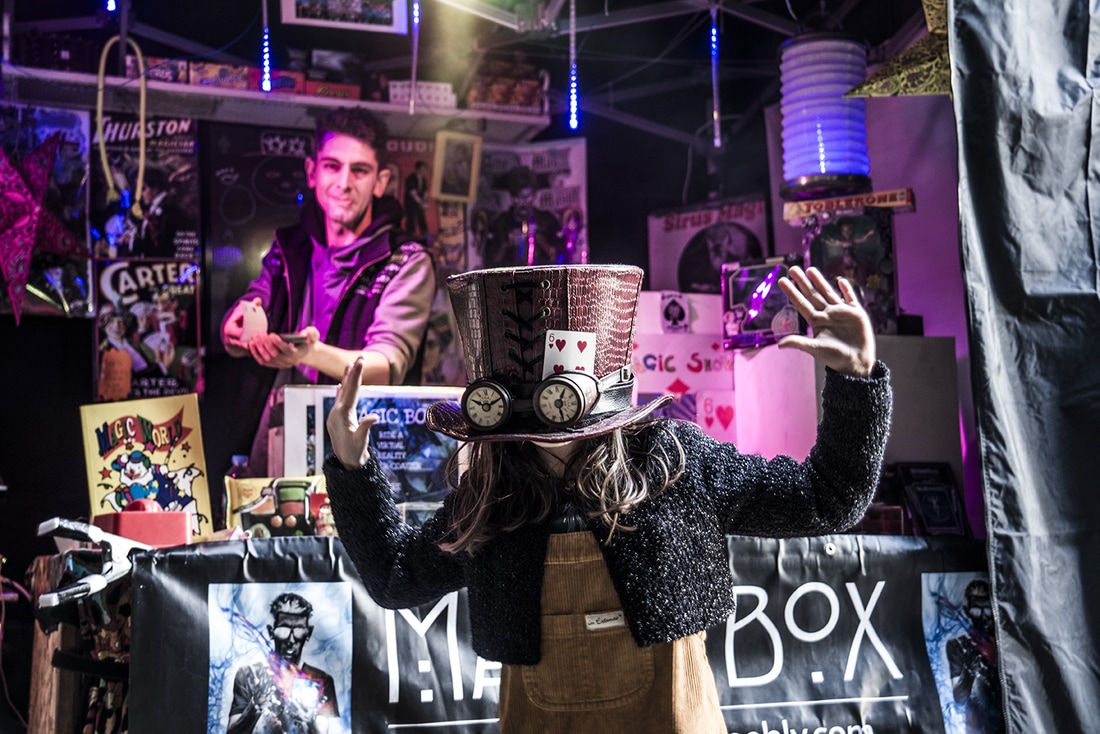 Magic Box is a unique market stall / magic shop demonstrating, selling and teaching a range of simple to learn yet truly astounding magic props ranging from trick decks of cards to effects with coins, fire, sweets and loads more. You can buy tricks from this website too and watch the video demonstrations in the gallery section.
Magic Box can be booked as a pop up event at any occasion with enough space for a 3m x 2m gazebo. From stand out kids parties featuring not only a magic show but also a full on outdoor disco with smoke, bubbles, face painting, lights, lasers, games and a thumping PA System with wireless mics plus an HD projector. Magic Box is also available for weddings, festival performances and corporate or VIP parties. Magic Box is guaranteed to add some sparkle, wonder and amazement to any venue and add prestige to any event.
Magic Box is now trading in London. Simply type "Magic Box London" into Google for directions.
Since starting Magic Box, Josh has received fantastic feedback from all events attended and all those lucky enough to stop by the stall.